7 Simple V-Day Crafts from your property restoration specialists at RMC
It's almost Valentine's Day and while your kiddos may not be able to exchange sweetheart candies and cards with their favorite cartoons this year, you can still be festive and celebrate by creating these 7 Simple V-Day Crafts curated by the property restoration specialists at RMC.
1. Heart Pencil Toppers
This fun cute craft is easy and friendly for kids of all ages. Let your kids pick their favorite pencils and pipe cleaners in red, pink, and white. Ask them to create hearts of all sizes then wrap them around the base of the eraser. These are very inexpensive gifts for classmates (if they are exchanging) OR can be fun for them to show off while in the virtual classroom!
2. LOVE Wall Art
A tribute to the famous LOVE sculpture by Robert Indiana. Teach your little ones about the famous sculpture then ask them to create their own version. All you need is washable tempera paint (in case they decide to decorate more than the paper), a cereal box, tape, scissors, and construction paper. Create a stencil for the letters out of your cereal box, then tape the letters to the chosen color of construction paper. Lastly, give children creative free reign to finger paint their favorite colors all over the paper! Sounds like the perfect gift for the grandparents.
3. Paper Heart People
Grab your glue, kid-friendly scissors, red/ pink construction paper, and some of the googliest eyes you can get your hands on. Make these Paper Heart characters as big or as small as you'd like. Use them as a desk decoration or even as puppets, just make sure to bring your best crimping skills to the table!
4. Love Bug Hats
Let the kiddos get creative with their own specialized hat that they can wear to class! Use custom stickers, different colored construction paper, or maybe even paint if you feel confident enough. Grab your red, white, or pink pipe cleaners to let them create their love bug of choice. Feeling fun? Have them make YOU a hat and see what they come up with.
5. Pom-Pom Wreath
Create this wreath by finding these pom-poms online or at any craft store. Cut a heart out of construction paper and cover it with glue. Stick your pom-poms on in any design that would suit your refrigerator best. Feeling extra creative, accompany the pom-poms with lace and ribbons for extra special decor.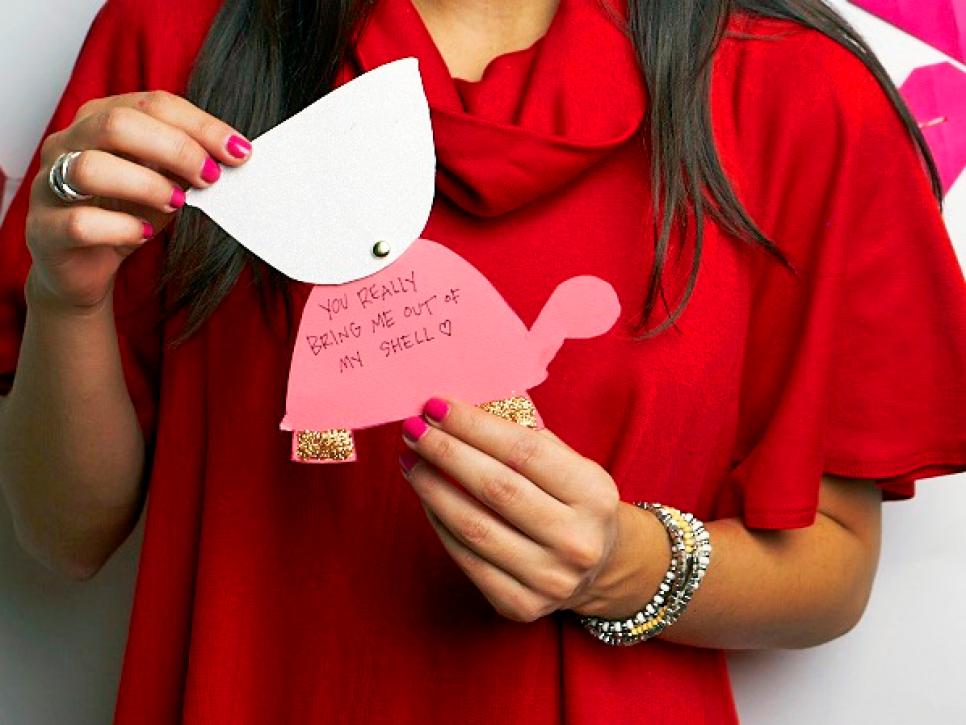 6. DIY Valentines Cards
"You really bring me out of my shell!" Who doesn't love a punny Valentine's Day card? Hide secret messages in construction paper cutouts with small attached brads. What cute saying can your children create? Click the link below for full directions on how to create this fun turtle for yourself.

7. A Flower for Your Thoughts
Help your little ones create meaningful Valentine's day gifts for aunts, uncles, and grandparents by turning their little hands into forever art. Write their ages around their hands and their personalized messages. Nothing is better than a  gift that can keep them young forever!
Which crafts will you try? Click any of the credit links for full directions to get the best results. Don't forget to tag all creators and the property restoration specialists at Restoration Management Company in all of your results!
Since 1985, Restoration Management Company has provided 24-hour restoration service for customers when they experience a catastrophe in their home or workplace. With their headquarters in Hayward, California, RMC has 10 regional locations in Northern and Southern California, as well as locations in Seattle, Washington; Dallas-Fort Worth, Texas; Phoenix, Arizona; and the Denver, Colorado metro areas. When emergency services are required RMC delivers high-quality and rapid water damage restoration as well as smoke, fire, environmental and catastrophic restoration services. We stand ready with our highly-trained, experienced, and customer-focused restoration technicians.
Restoration Management Company www.RMC.com
1.800.400.5058
Know someone who might benefit from this article? Share it!
---